If you wish to delete your Cricut account, including all stored personally identifiable information, follow the steps below:
Important: Once you complete the steps for account deletion, this action can not be undone.
1. Sign in to your account on cricut.com.

2. Select the person icon, then My Account to access your account details.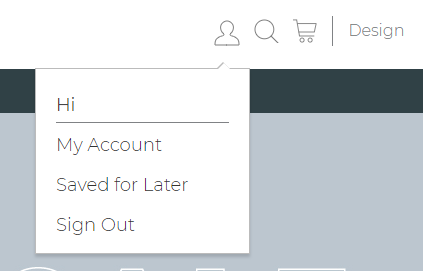 3. Once under My Account, select Delete Account to begin. Respond to the on-screen prompts to confirm the account deletion action should be taken.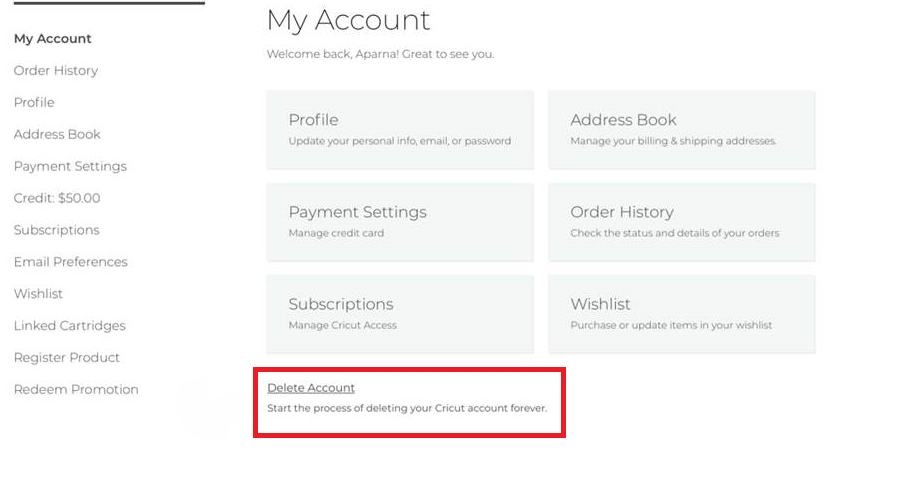 Upon deleting your account, the following will happen:
- All projects, images, uploads, fonts, and digital purchases will be deleted*
- Any remaining cricut.com store credit will be forfeited*
- You will no longer receive Cricut promotional emails
- Your Cricut Access subscription will be immediately canceled*†
* No refunds will be issued.
† If your Cricut Access plan was purchased through the Apple App Store or Google Play, you must cancel your subscription via Apple or Google or you will continue to be charged.
Important: All Cricut cutting machines require an active Cricut ID to operate by signing into Cricut apps, including Design Space. If you delete your account and want to use your cutting machine, you will need to either sign in using an alternative Cricut ID or create a new one.