Get professional iron-on results in 60 seconds or less. Combining the speed of a heat press and the convenience of iron, Cricut EasyPress eliminates guesswork so you get fast and foolproof results that really stick, even after repeated washes. It's lightweight, portable, easy to store, and compatible with most major brands of heat-transfer vinyl. And of course, it's a perfect complement to Cricut cutting machines.
Controls
The simple Cricut EasyPress controls are the secret to your iron-on success. You'll love the results.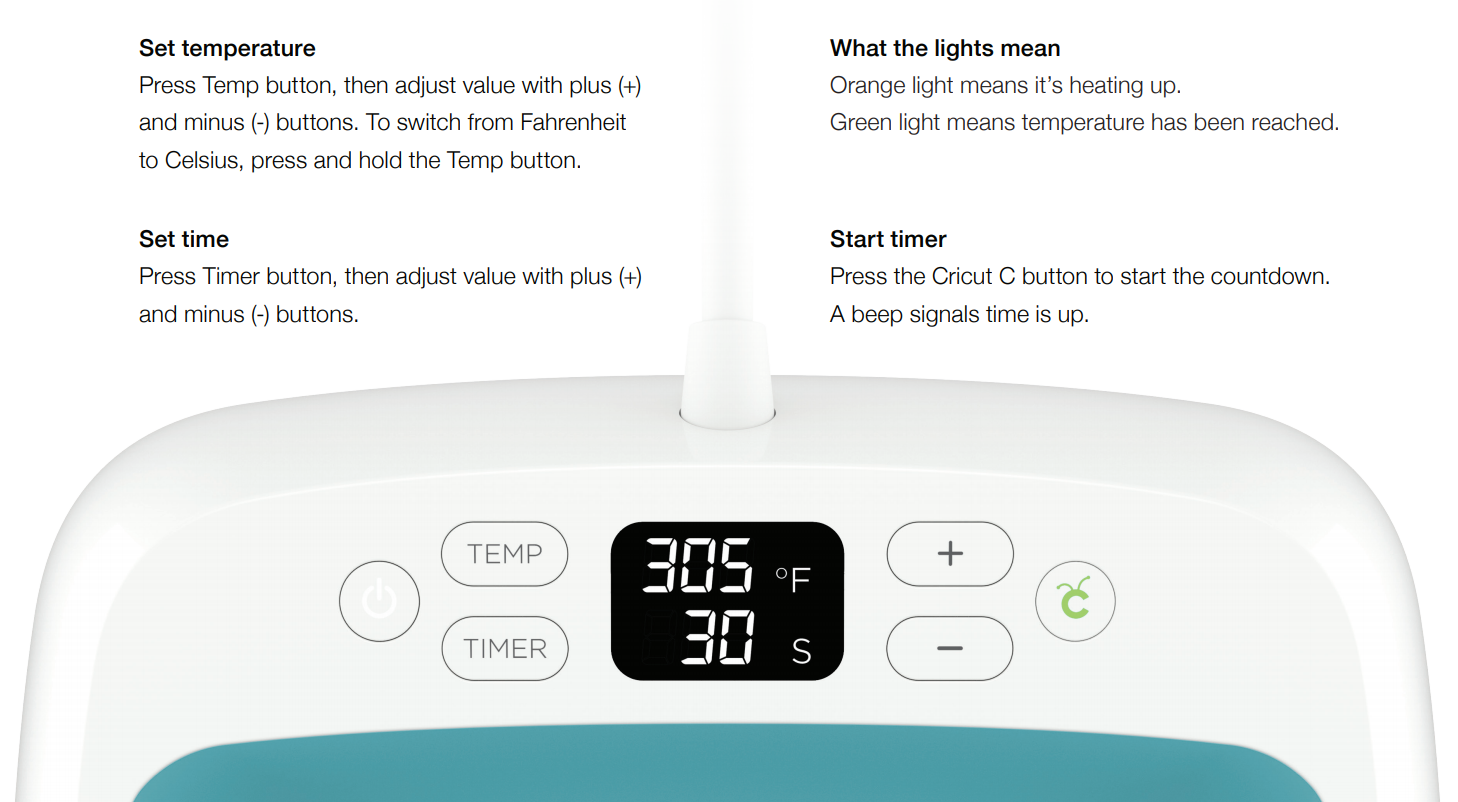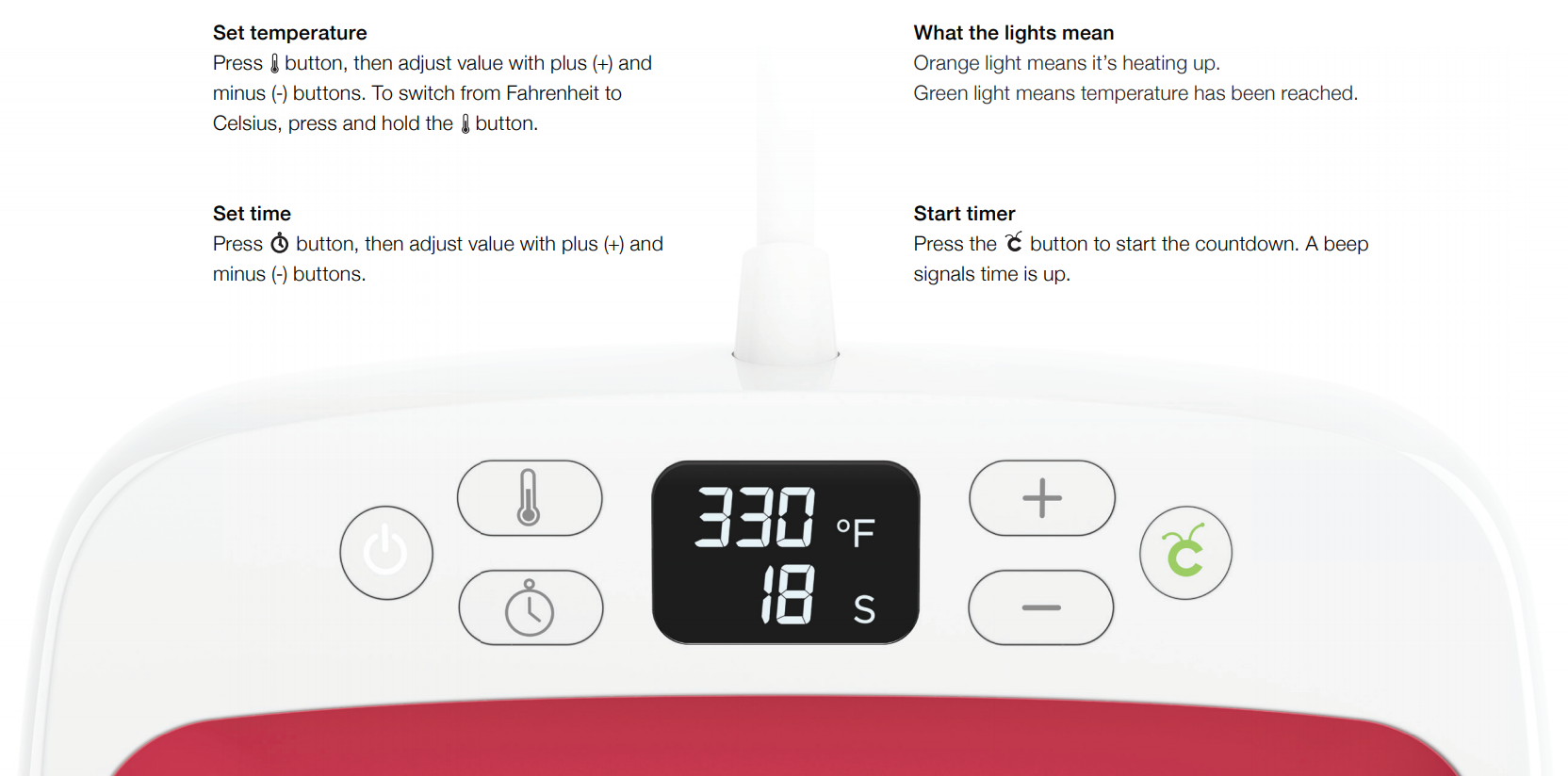 Tip: To find the correct time and temperature settings for your specific iron-on project, refer to our Interactive Quick Reference Guide.
Things to remember
Always use Cricut EasyPress at room temperature. 
Before using Cricut EasyPress, ensure that fabrics and other base materials are completely dry. 
Always return Cricut EasyPress to its Safety Base when not in use. 
Before using Cricut EasyPress, ensure there is no tape or protective film over its control panel. 
Instructions
Power Cricut EasyPress ON by pressing the power button to the left of the display.

Find a firm, flat, heat-resistant surface, around waist high.
Be sure to avoid flimsy ironing boards.

Set the timer and temperature:

Use the Interactive Quick Reference Guide to determine the settings for your project.
Press the timer button, then use the +/- buttons to select the desired length of time to apply heat to your iron-on project.
Press the temperature button, then use the +/- buttons to select the desired temperature. Cricut EasyPress will begin to heat, and the display will show the temperature increasing or decreasing.
The Cricut button will be orange while the temperature is adjusting, then green once desired temperature is reached. Cricut EasyPress will beep when it is ready to use.
Cricut EasyPress operates at high temperatures that can cause burns or other injuries. Use with extreme caution.

Preheat your base material: Place Cricut EasyPress on your fabric for 3-5 seconds to remove wrinkles and moisture.




Position your design: Place your design where you want it. Make sure the shiny side (clear liner) is facing up.




Apply heat to both sides:

Place Cricut EasyPress on your design and press the Cricut button to start the timer.
Hold Cricut EasyPress in place and apply gentle pressure until it beeps.
Flip the base material heat the back side of the design for 10-15 seconds.



Before removing the liner, refer to the Interactive Quick Reference Guide to determine whether you should peel the liner while it's warm or if you need to wait until it cools completely.