You can subscribe to or unsubscribe from Cricut newsletters and promotional emails through your cricut.com account by following the steps below:
Sign in to your account on cricut.com.
Click on the person icon, then select My Account to access your account details.
Select Email Preferences from the left navigation menu.
From here, you can update your email preferences. To unsubscribe from all promotional emails, click Unsubscribe from the bottom of the page.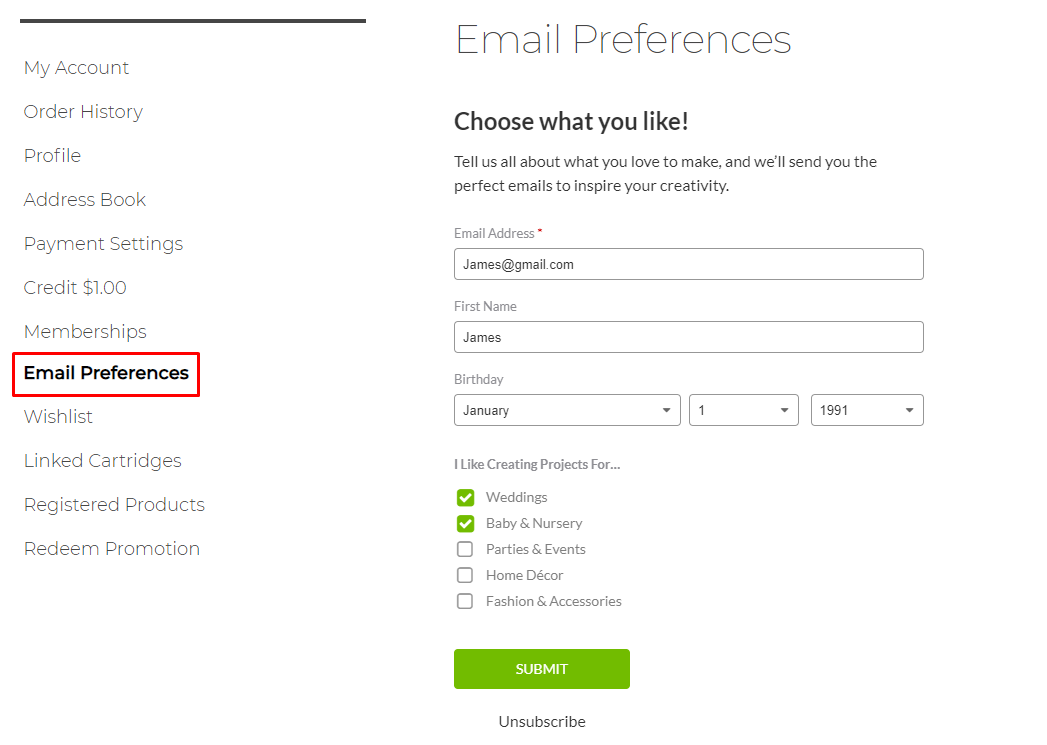 Tip: You can also unsubscribe from emails by clicking Unsubscribe at the bottom of any Cricut emails you receive.

Note: You will still receive important emails such as order confirmation, password reset, etc. even if you unsubscribe from promotional emails.