Tip: This article applies to Cricut Maker machines and Knife Blade.
If your project stops cutting part way through, and the Go button on the machine starts flashing, this indicates that the machine has encountered an error. You'll get the following Design Space notification: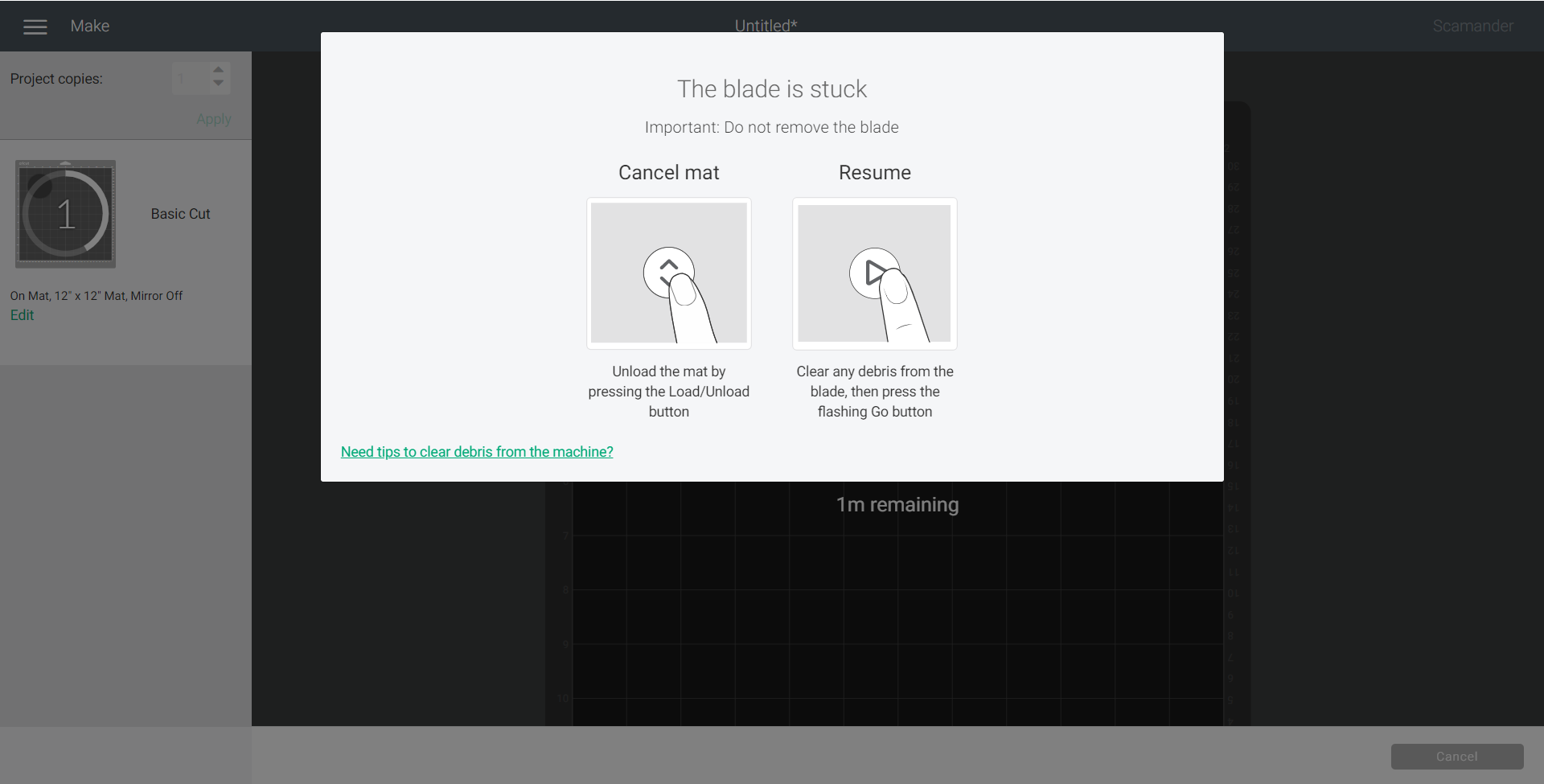 Why did this happen?
This can happen if the blade encounters an irregularity in the material such as a knot or seam or other change in density; it can happen if there is too much dust or debris in the cut area; and it can happen if the blade dips into an overly deep gouge in the mat made by previous cuts.
What do I do now?
To resume cutting your project, follow these steps:
DO NOT UNLOAD THE MAT. To resume your cut, it is vital that you do not unload the mat.
Examine the cut area and clear the machine of any dust or debris.

Use compressed air to remove excess dust or debris from the machine.
Use a paintbrush to dust off the top of Clamp B. DO NOT REMOVE THE BLADE.

When the machine is clear of dust and debris, press the flashing Go button.
The machine will take a few moments to re-detect Knife Blade and then the cut will resume.
Note: If your power button light is flashing red, please visit this help article.