Note: This feature available in Design Space for Desktop only.
Follow the steps below to create a custom offset layer for your images and text.
1. Insert images or text onto the Canvas. Select the layer for which you want to create an offset. You can select a single layer or multiple layers or objects.


2. Select Offset. Use the slider to choose offset size or enter a specific measurement in the field. A line appears on the Canvas to help you visualize the size and shape of the offset.
Tip: If you're not getting the desired result using the slider, try entering a number in the field instead.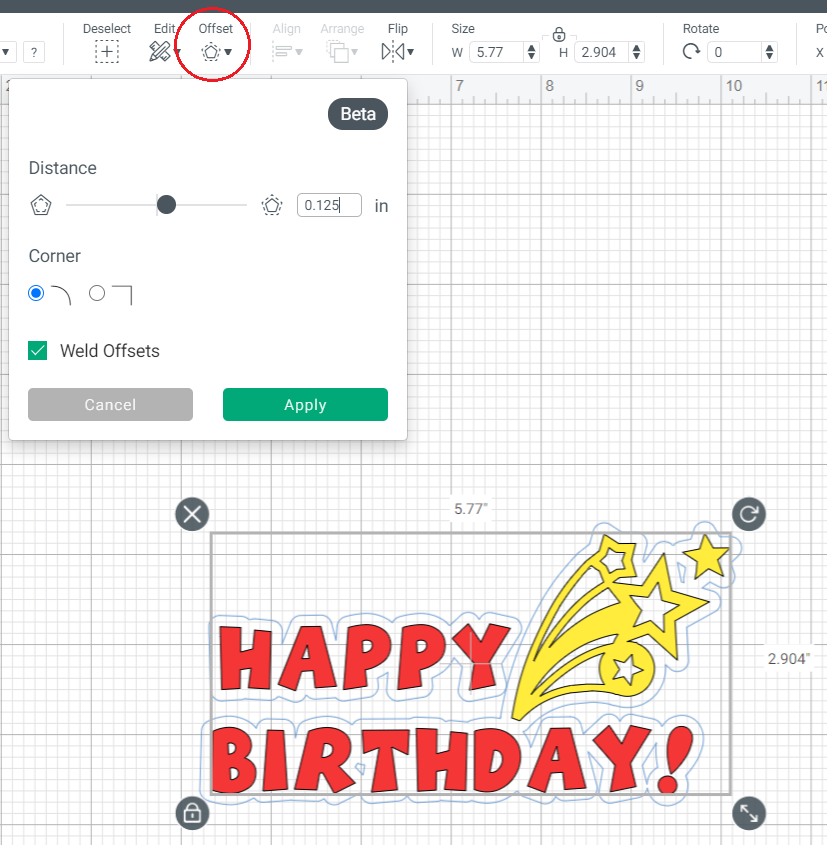 3. Choose a corner style for your offset.
Rounded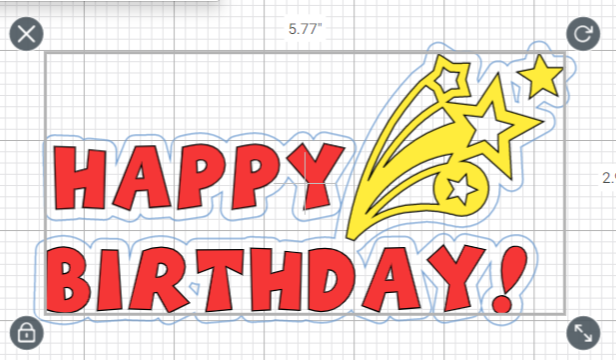 Angular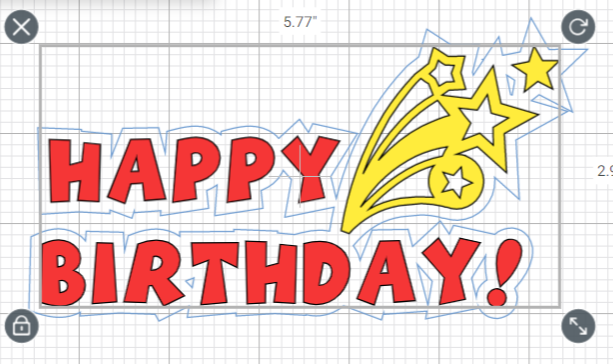 4. Weld Offsets is selected by default when a text box, a design with multiple layers, or multiple objects are selected. This option merges offsets for all selected objects, so they function as a single layer. De-select Weld Offsets if you wish to work with each offset separately.
Welded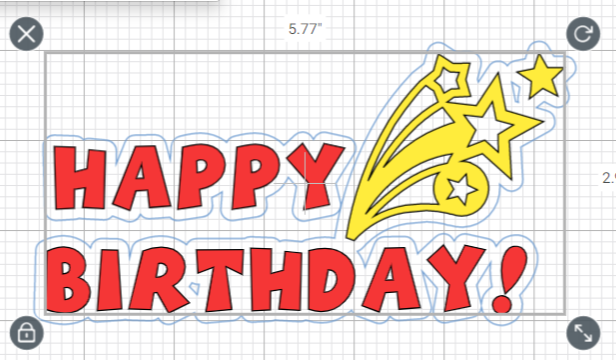 Not welded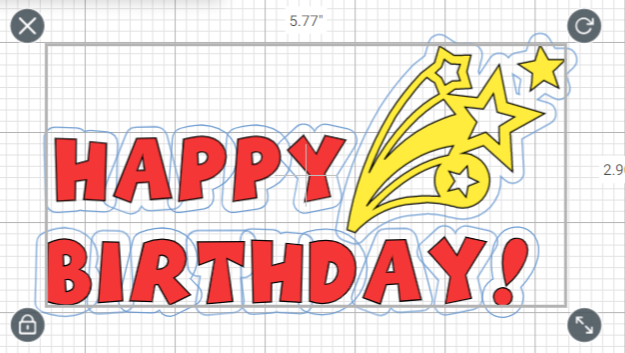 5. Select Apply to create the offset. The new layer appears on the Canvas and in the Layers panel. You can then work with this layer as you would any other object on the Canvas.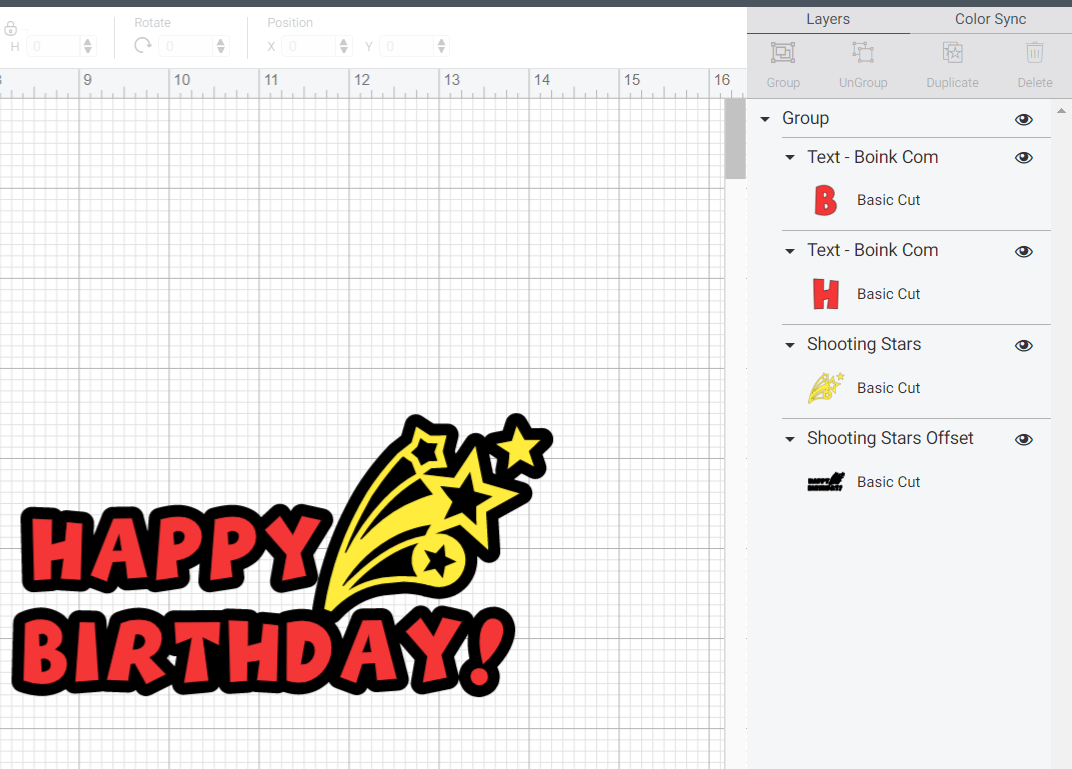 Note: The Offset layer is not automatically grouped with the original object. Group, change color, Contour, Attach, etc. as needed. For Print Then Cut projects, such as stickers, flatten the original object layer to the offset layer before printing.
Tip: Create additional offset layers for your design to give it even more dimension!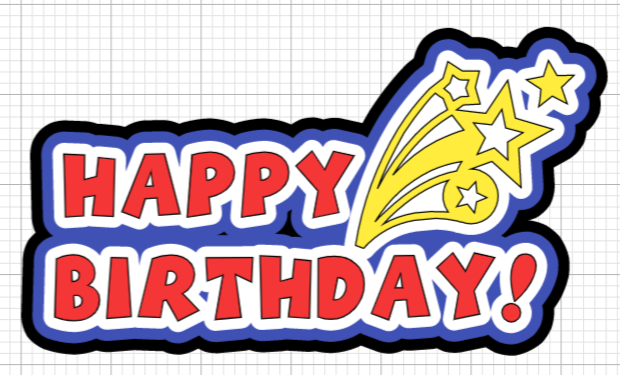 FAQ
What is Offset?
The Offset feature creates a proportionally larger or smaller layer of your design, whether text, images, or a combination! Offset layers add a shadow or decorative outline for your design, giving it texture, dimension, and visual impact. This is particularly helpful for making custom stickers, cake toppers, t-shirt designs, etc. We created three offsets for the design below to achieve the desired look.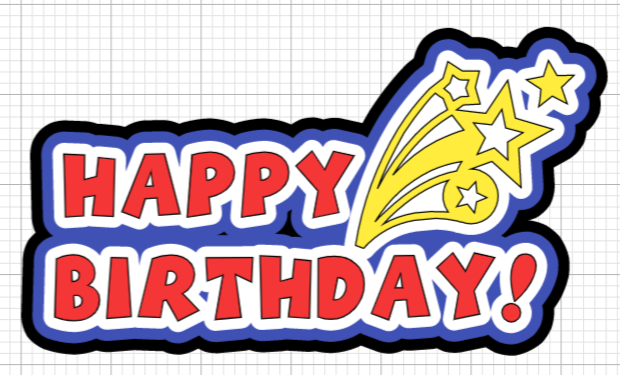 I have the latest version of Design Space for Desktop, but I don't see the Offset feature. What can I do?
The Offset feature is available on all supported operating systems. If you do not see the feature after updating to Design Space for Desktop v7.0, you may be running an operating system version that is not supported for this feature. Select a link below for information on how to upgrade your operating system:
Can I apply Offset to multiple objects at the same time?
Yes. Simply select all objects to which you want to apply an offset, select Offset and use the slider or enter a measurement. Weld Offsets will be selected by default. This merges offsets for all selected objects, so they function as a single layer. De-select Weld Offsets if you wish to work with each offset separately.
Will Offset work on all images?
At this time, Offset works best with images that have closed paths. A closed path is a continuous line that doesn't have a clear starting and ending point. Images with open paths – line segments that have a clear starting and ending point – may not produce desired offset results. Most of our Draw images are examples of images with open paths.
Image with open paths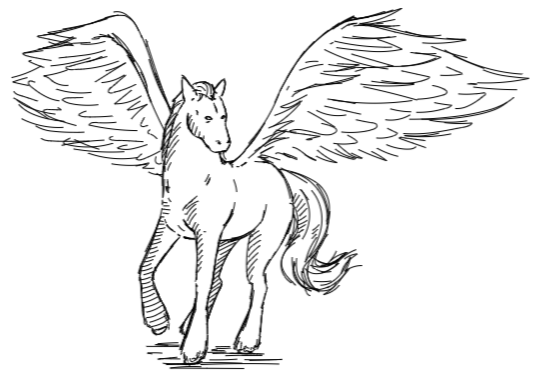 Why does the Offset feature have a Beta tag?
We are confident in our algorithm, but we are still working to optimize the feature for complex images. With more people using the feature we can gather data on how it's performing and make needed improvements.
My offset layer has some openings in it that I don't want. How do I remove them?
A design that has several parts to it, or a lot of negative space, can sometimes result in an offset with openings in it. Any unwanted openings can be removed with Contour. Just select Contour in the Layers panel, then select the parts you want to remove. The image on the Canvas will update to reflect your changes.

I want to change the size of my offset; how do I re-open the Offset feature on that layer?
Once you click Apply it's no longer possible to adjust that layer using the Offset feature, but no worries! It's easy to create a new one at the size you prefer.
How large of an offset can I create?
The maximum size is 1 inch (2.5 cm) from all edges.