Personalize items with greater ease than ever with Monogram Maker! Choose from a variety of classic and thematic designs, text styles, and frames to make a custom monogram right from the Canvas.
Note: At this time, Monogram Maker is in beta in English, and available to Cricut Access subscribers in Design Space for Desktop v7.9 and higher only. All users can try creating with the Monogram Maker, but you must have a Cricut Access subscription to send Monogram Maker creations to the machine.
1. Select Monogram from the design panel.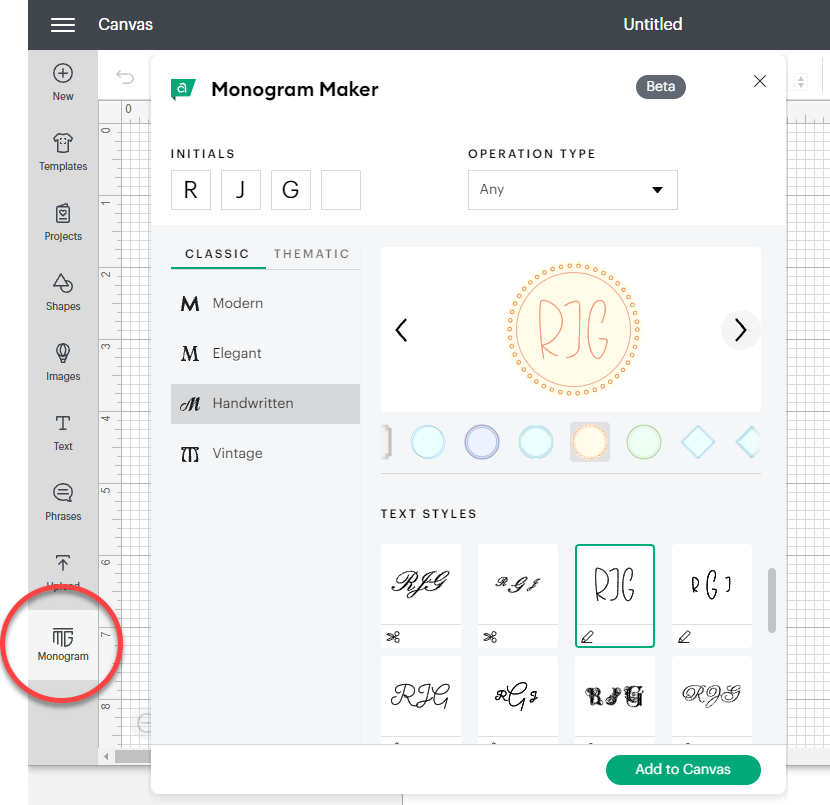 2. Input up to four initials.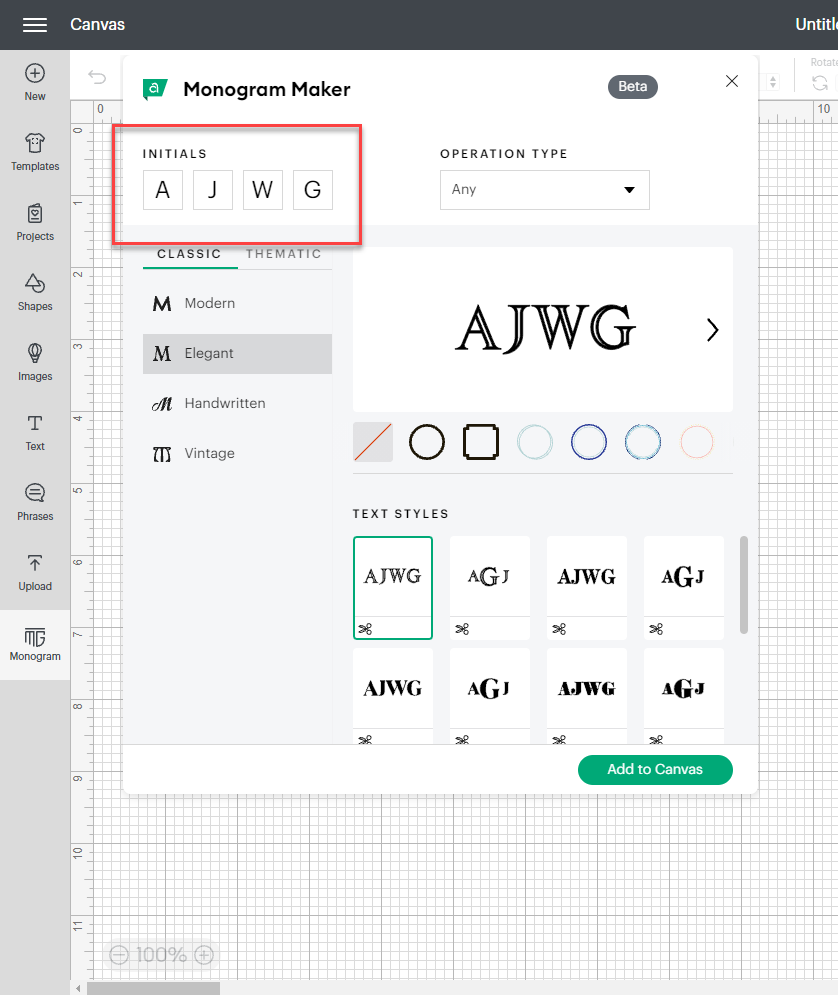 3. Select between Classic and Thematic monogram types. Then, choose from subcategories to find a text style and frame style for your monogram.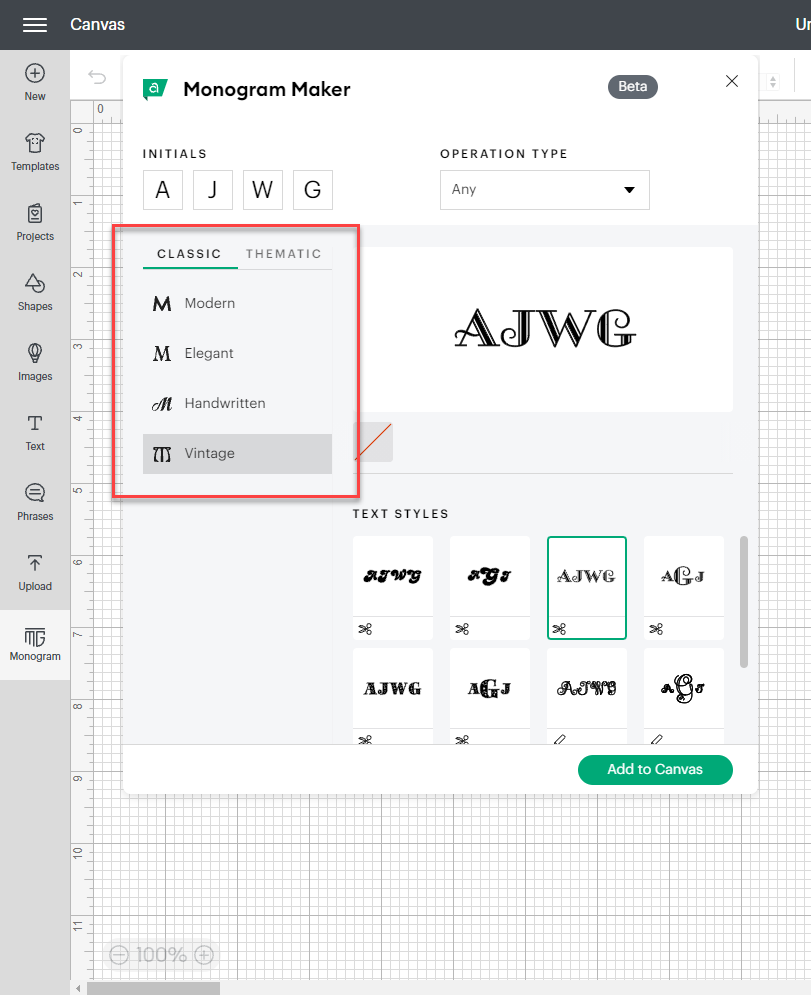 Text styles and frame styles are optimized for different quantities of initials. You'll see style previews adjust according to the number of initials that work best. Styles optimized for the number of initials you entered will appear first.
Note: Whenever the design uses a large initial in the center, the last initial you input will be placed in the center.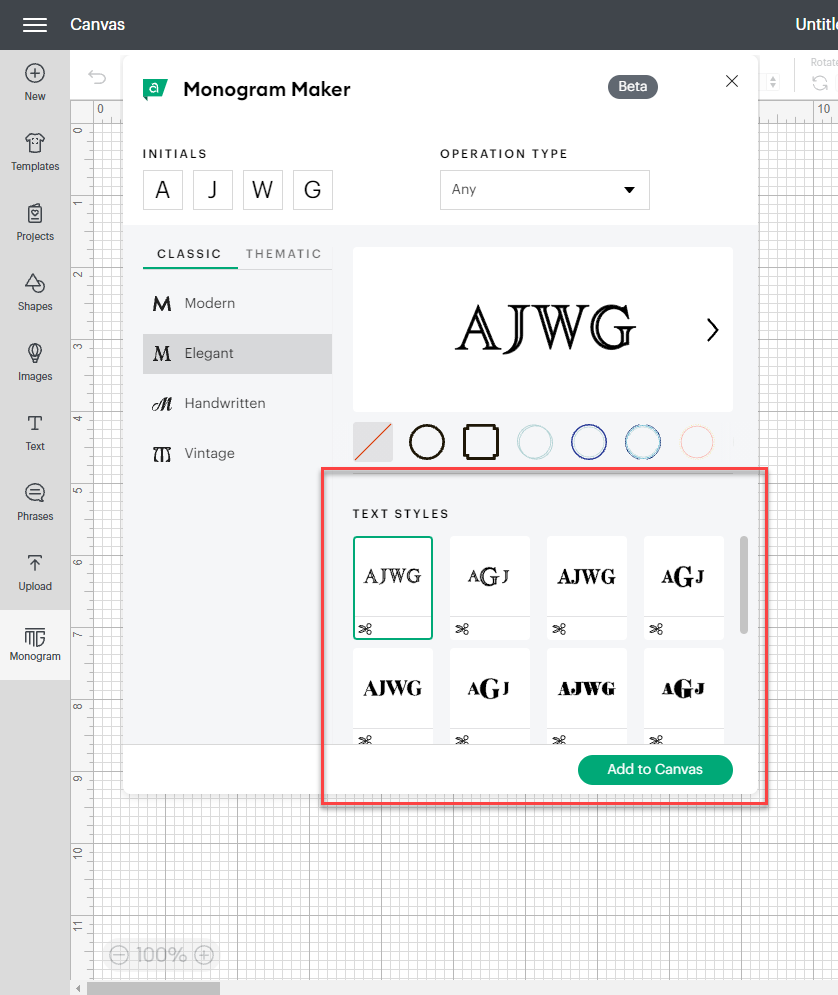 4. You can also choose an Operation Type to find styles that will cut only, or styles that will cut + draw.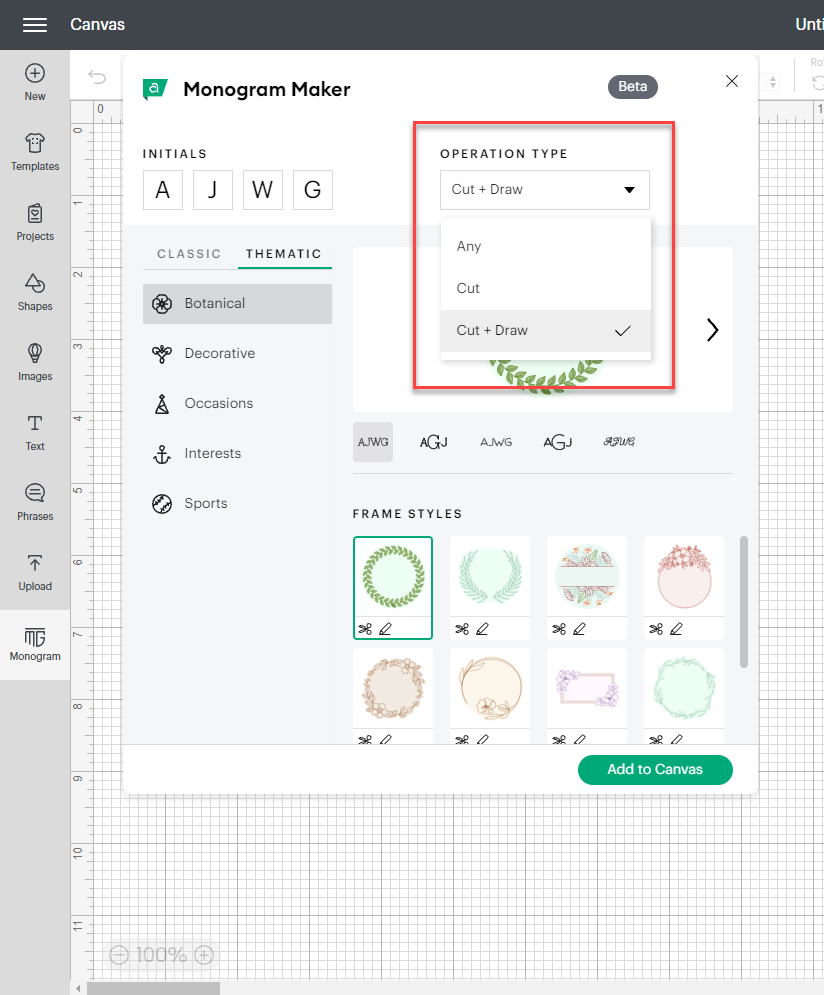 5. When you find just the right combination, select Add to Canvas. You can then work with it the way you would any other design, adjusting colors, line type, etc.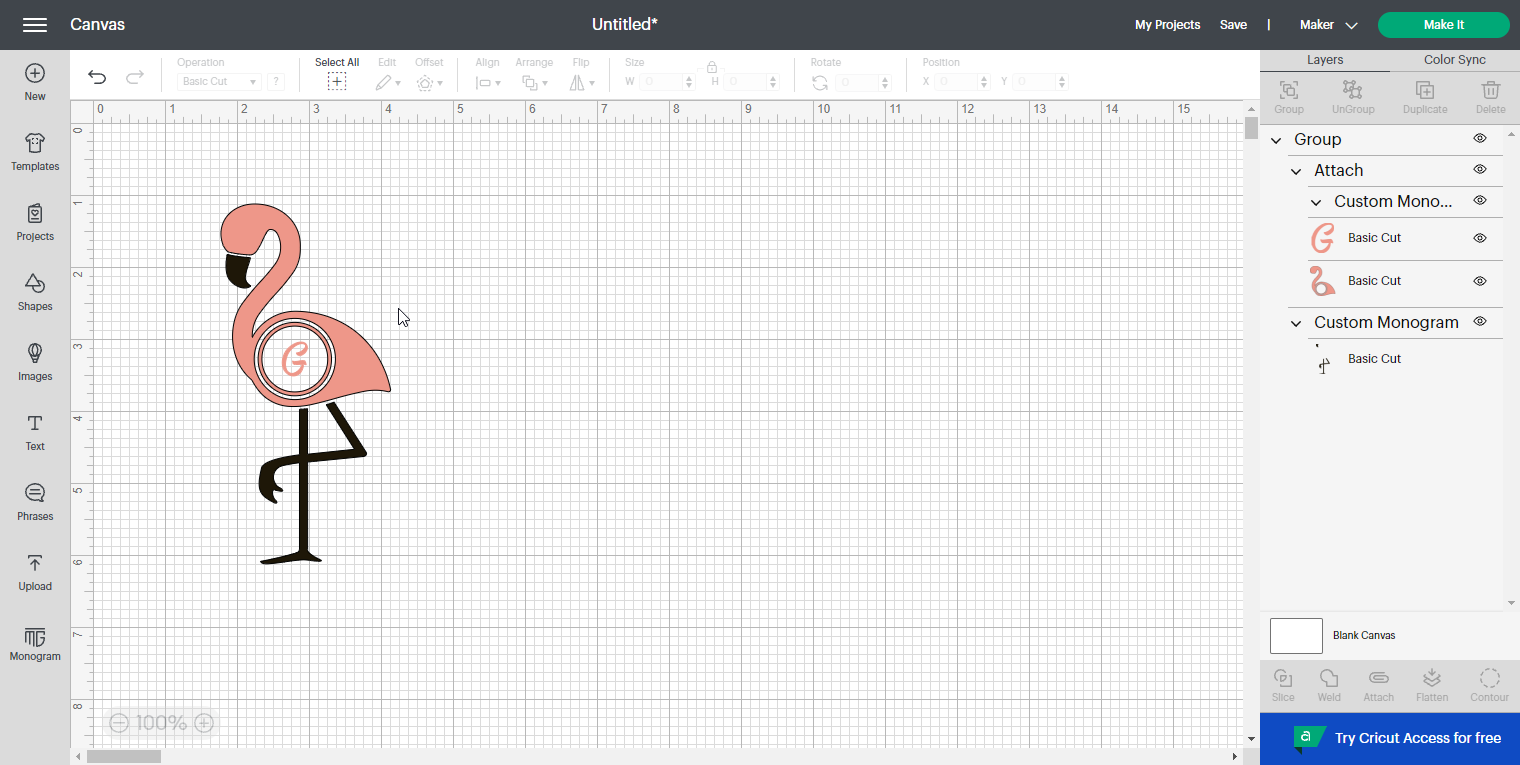 FAQ
I want to change my monogram design after adding it to Canvas. How do I re-open it in Monogram Maker?
Once you add your monogram to the Canvas it's no longer possible to adjust in the Monogram Maker, but no worries! It's easy to quickly create a new one.
Can I use special characters with Monogram Maker?
Yes. Not all fonts will support special characters, but we're allowing you to enter any character you choose.
Will projects that I save during a free trial of Cricut Access still belong to me after the free trial ends?
The project will belong to you; but, like our Cricut Access images, you will not have the ability to cut your monogram after the trial ends.