Cricut Access is an auto-renewing subscription product that gives you access to the Cricut Image Library of non-licensed images plus thousands of projects & hundreds of fonts.
Images, fonts, and ready-to-make projects that are included in Cricut Access will appear with the Cricut Access logo (this logo will appear whether or not Cricut Access is active on your account).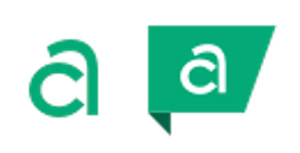 To view Cricut Access plans and benefits, click here.
Note: Cricut Access Premium available in the US and Canada only. Members worldwide can purchase Cricut Access Monthly through the Design Space mobile apps for iOS and Android. Monthly & Annual plans are available through Design Space for Desktop in Australia, Brazil, Canada, China, Egypt, Eurozone countries†, Hong Kong, Israel, Jordan, Kuwait, Liechtenstein, Malaysia, Mexico, New Zealand, Philippines, Qatar, Russia, Saudi Arabia, Singapore, South Africa, Switzerland, Turkey, UK, and United Arab Emirates. Cricut Access Premium is available only in the US and Canada.

†Austria, Belgium, Cyprus, Estonia, Finland, France, Germany, Greece, Ireland, Italy, Latvia, Lithuania, Luxembourg, Malta, Monaco, Netherlands, Portugal, Slovakia, Slovenia, Spain.
Tip: At this time, licensing agreements disallow Disney, Sesame Street, Autodesk, and other licensed content in Cricut Access.