Note: In order to keep your credit card details secure, you cannot directly update or edit a saved credit card. If you wish to change any credit card information, please remove the existing card from cricut.com and add the card again with the correct details. Any credit card you have saved in cricut.com will also be saved in Design Space (and vice versa), so you can choose the card you want to use.
When you make a purchase from cricut.com, the option to save your payment method is available on the checkout screen. Select the box next to Save Card to save your credit card details for future purchases.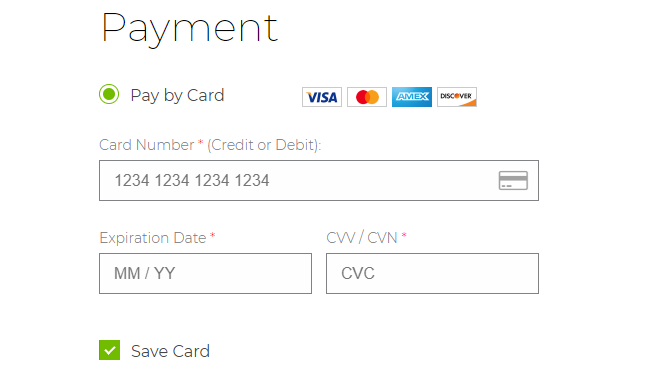 You can also add a new card or remove a saved card through your cricut.com account.
Sign in to your account on cricut.com.




Select the person icon, then My Account to access your account details.




Select Payment Settings from either the left navigation menu or the links under the My Account section.




Your saved cards will be displayed. Select Remove to delete cards that have incorrect or out-of-date information.




Select Add Credit/Debit Cards to add new card information. Enter the card details and select Save to save the new card.


Sign in to your Cricut Design Space account.
Open the project with the items you wish to purchase or create a new one (How do I purchase from Design Space?).
Click Make It from the design screen, and Purchase from the Project Preview Screen.
Enter your card details and click Continue. Your card will be saved automatically for future purchases.


Note: The ZIP code field appears automatically once you enter a valid card information.
If you have made purchases in this account, either via Design Space or Cricut.com, you will be brought to the Purchase confirmation screen and your recently used card will be selected in the drop-down (last 4 digits are shown for identification).
You can select Purchase to use the selected card or click Add Another Card from the drop-down to enter another card details.


Tip: You will be prompted to authorize the purchase when you add a new card or when you begin a new browsing session (typically after clearing cache and cookies). Enter your Cricut account password and click Authorize to complete your purchase.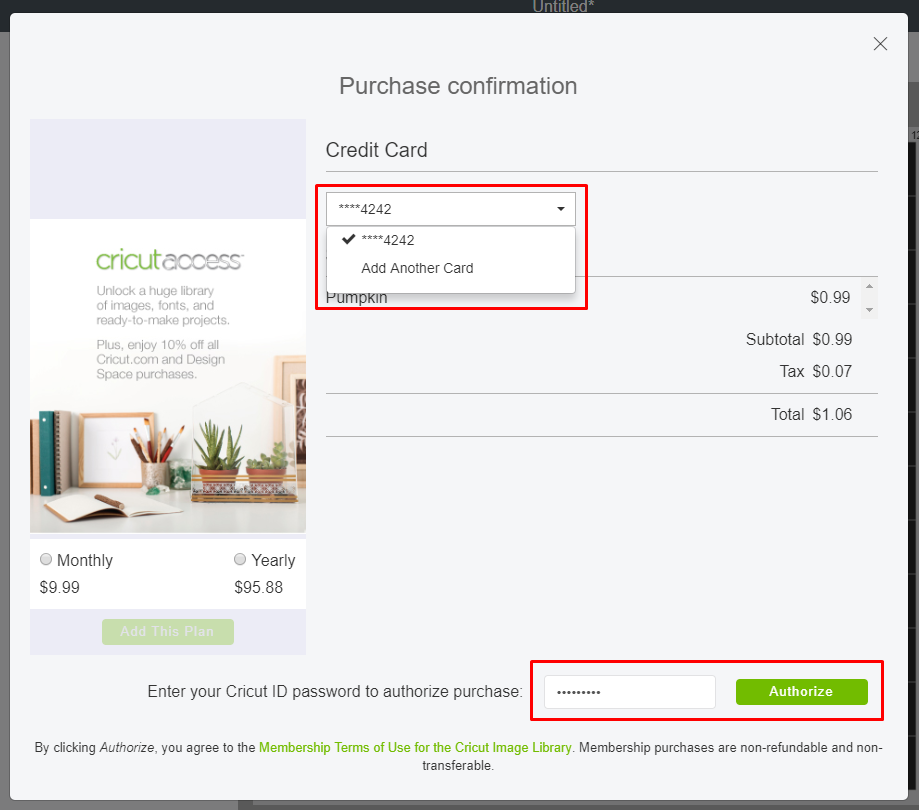 Note: The mobile apps process in-app purchases through your Google Play Store or Apple iTunes accounts and the payment method saved there. Access your Google Play Store or iTunes accounts to change your card information.
Important: For any disputes with Android or iOS in-app purchases, please contact Google Play or Apple support.