Note: This article applies to Cricut Foil Transfer Tool with Cricut Explore and Cricut Maker. For information about Cricut Joy Foil Transfer Tool, click here.
When you want your design to use multiple colors of foil, select the Draw > Foil Linetype and a foil color for each part of your design that will use foil.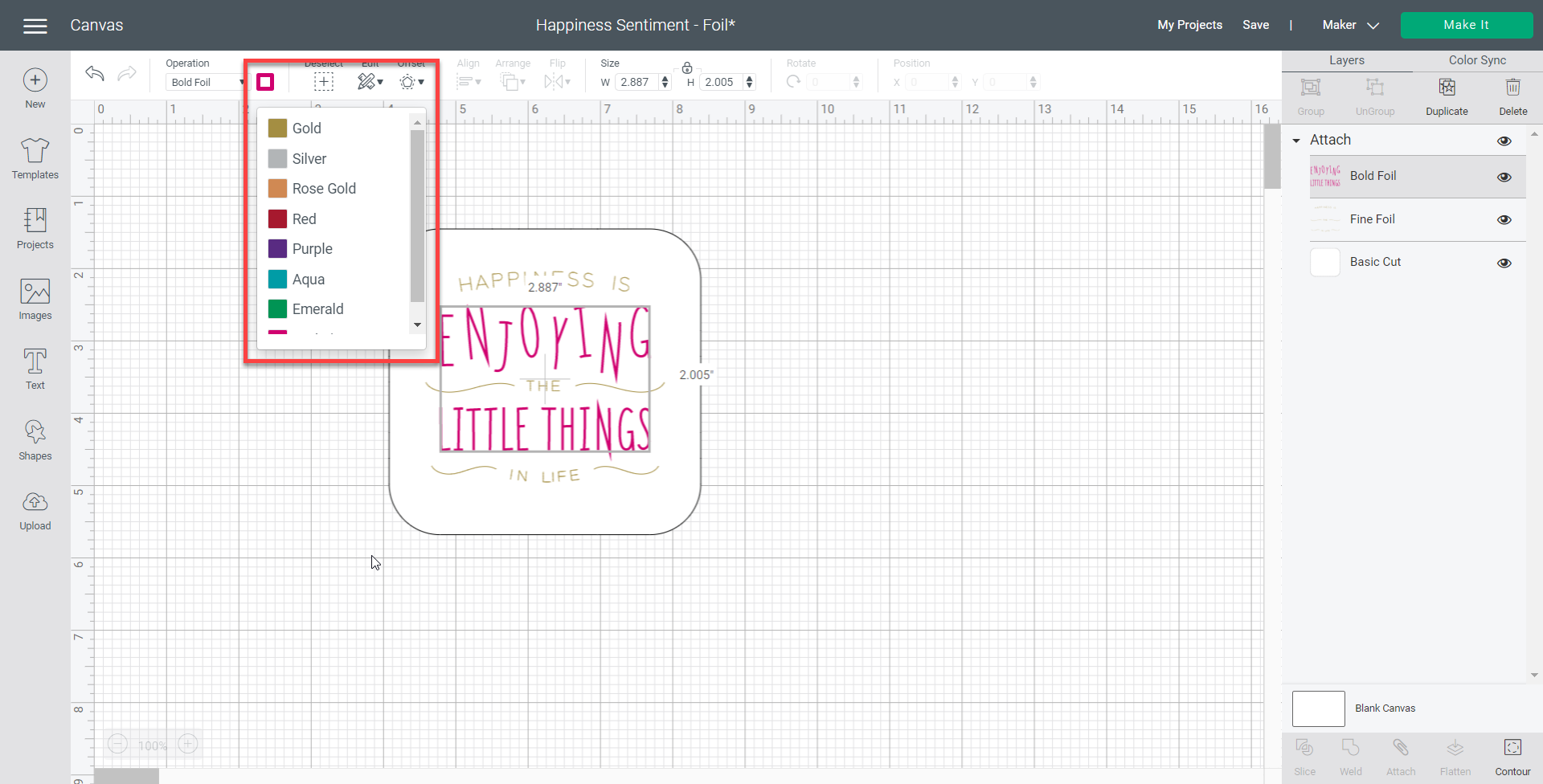 Move your design away from the edges and top of the mat on the project preview and place your base material on the mat accordingly. This will make it easier to switch foil colors when it's time.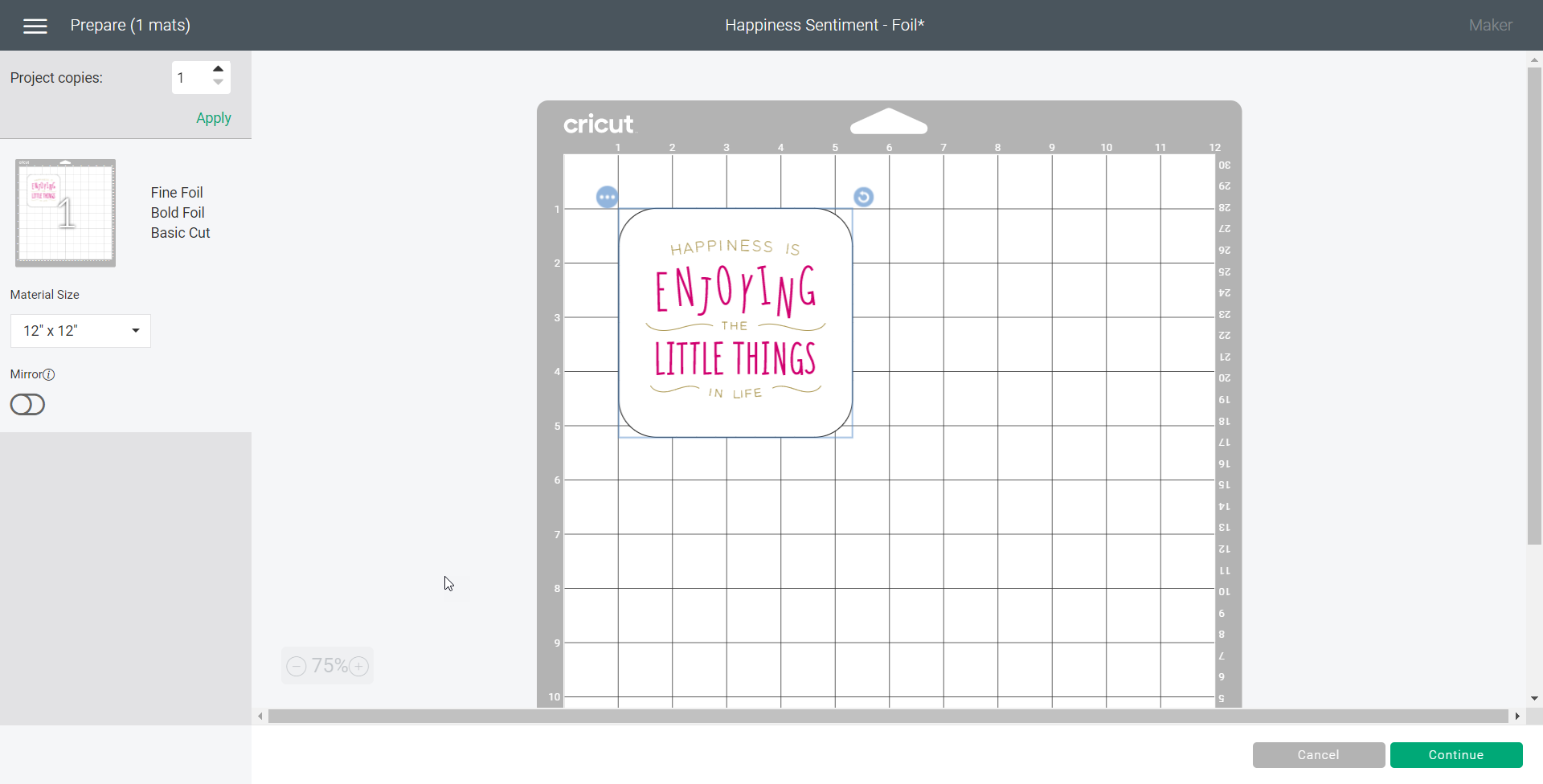 Choosing the right Linetype and color allows the software to tell you which foil color to put on your material before loading it into the machine.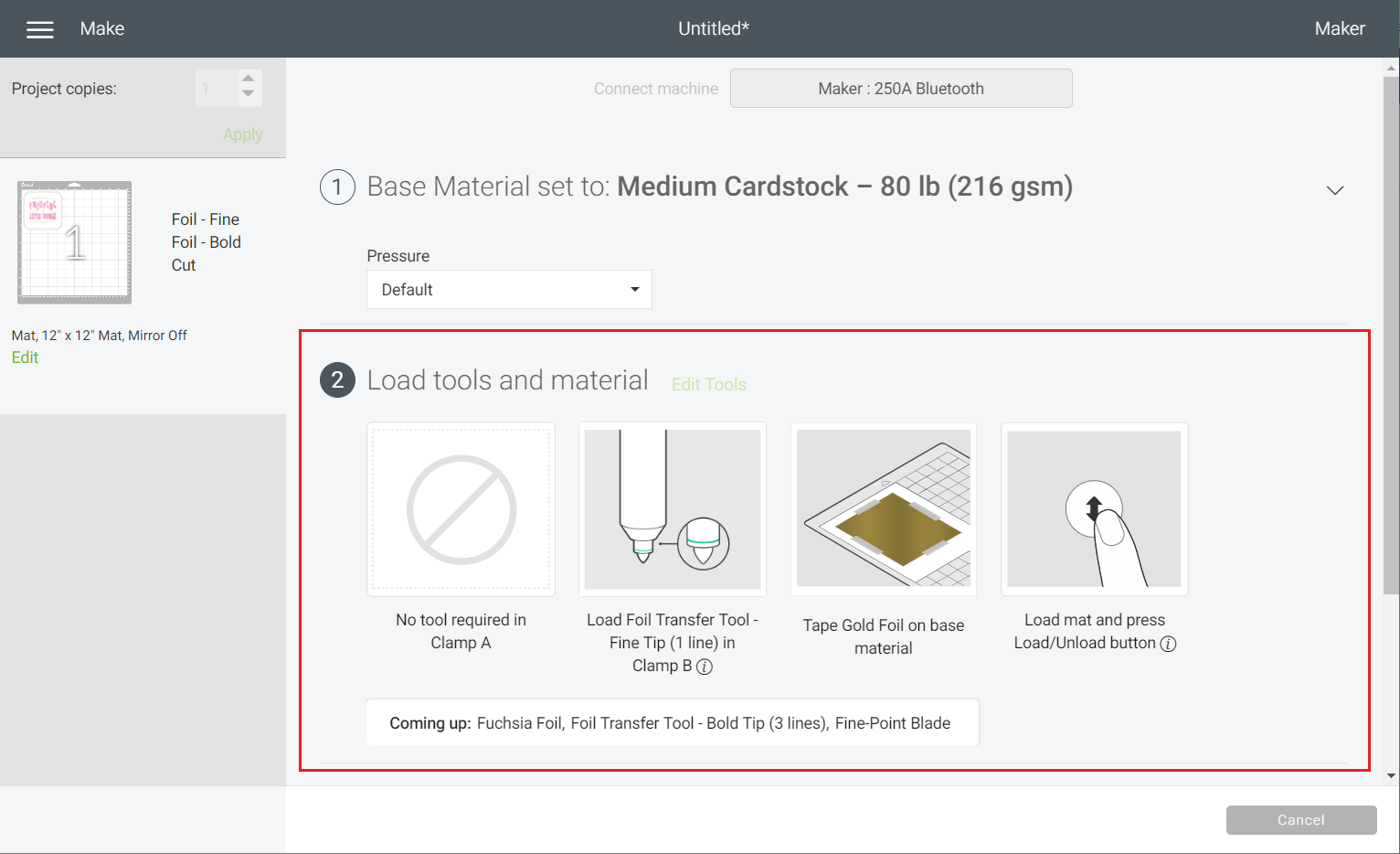 The software will then prompt you when it's time to switch foil colors and/or tools.
Important: Do not unload the mat to switch foil colors.