Before cutting with Knife Blade, always prepare your material and mat following these simple guidelines.
Cut your material down to the size required for your project. Make sure the material is never wider than 11". (Otherwise it will pass under the star wheels during cutting.)
Tape all four sides of the material down to the mat (masking tape or blue painter's tape is recommended).

The mat's adhesive is designed to firmly hold cuts in place and to release cuts without damage. Because Knife Blade cuts with 10X more pressure, the tape will help secure the material in position as the blade cuts.
Use a tape with a light adhesive like blue painter's tape. This will be strong enough to help keep your material in the position yet light enough to remove without damaging your material once your cut is complete.
If your tape is very sticky, it may remove the top layer of your material when you remove the tape, or it may leave a residue.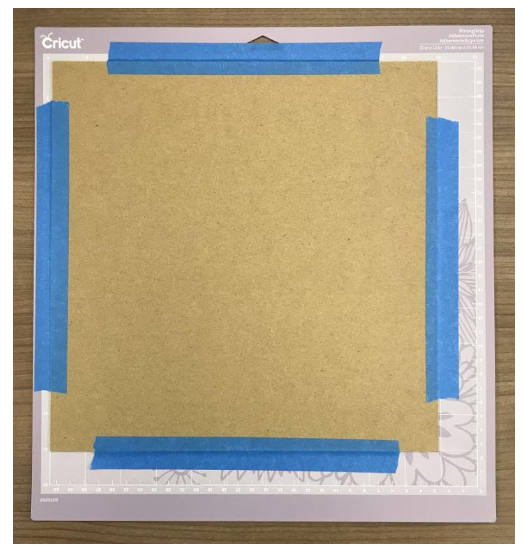 Tip: Always tape materials on all four sides. Consider the width of your tape. If it's too wide, it may cover part of your cut image. Consider using narrower tape or trimming it so that it doesn't cover more than approximately 0.25" on any side.