Mosaic Iron-On elevates iron-on project options to a whole new level! Add new depth and texture to your designs with Mosaic Iron-On in a variety of finishes. Follow the instructions at the links below to use Mosaic Iron-on.
Note: With two clear liners, Mosaic iron-on material means you'll have a slightly different prep and transfer process.
Note: When layering designs, do not layer on top of Holographic Iron-On Mosaic, Holographic Sparkle Iron-On Mosaic, or Metallic Iron-On Mosaic. However, Everyday Iron-On Mosaic may be used as a bottom or middle layer. Layers applied on top of Mosaic Iron-On may take on the texture of the Mosaic Iron-On underneath.
What you need
Cricut Maker or Cricut Explore cutting machine
Cricut Design Space software on computer or mobile device
Premium Fine Point blade and Housing (this is the blade and housing that comes installed in the machine)
Mosaic Iron-On*
StandardGrip mat
Weeding tool
Cricut EasyPress or Cricut EasyPress 2
Cricut EasyPress mat
Base material (for this project we are using a tank top)
Preparation
Pre-wash fabric base materials without fabric softener to pre-shrink and remove chemicals that may prohibit strong adhesion.
Recommended: To verify cut setting, perform a test cut using a small basic shape.
Recommended: To verify application setting, apply test cut in an inconspicuous area on the base material.
Step 1: Design and Cut
1. Select and size your design in Cricut Design Space.
2. Be sure to Mirror your mats before cutting.


3. Select Browse All Materials, then the type of Mosaic Iron-On you're using (Holographic Iron-On Mosiac, Holographic Sparkle Iron-On Mosaic, Everyday Iron-On Mosaic, or Metallic Iron-On Mosaic). If using a Cricut Explore machine, turn Smart Set Dial to Custom.
4. Place material on StandardGrip mat with the adhesive facing you, and shiny (liner) side facing the mat. Load mat into the machine and press flashing Go button.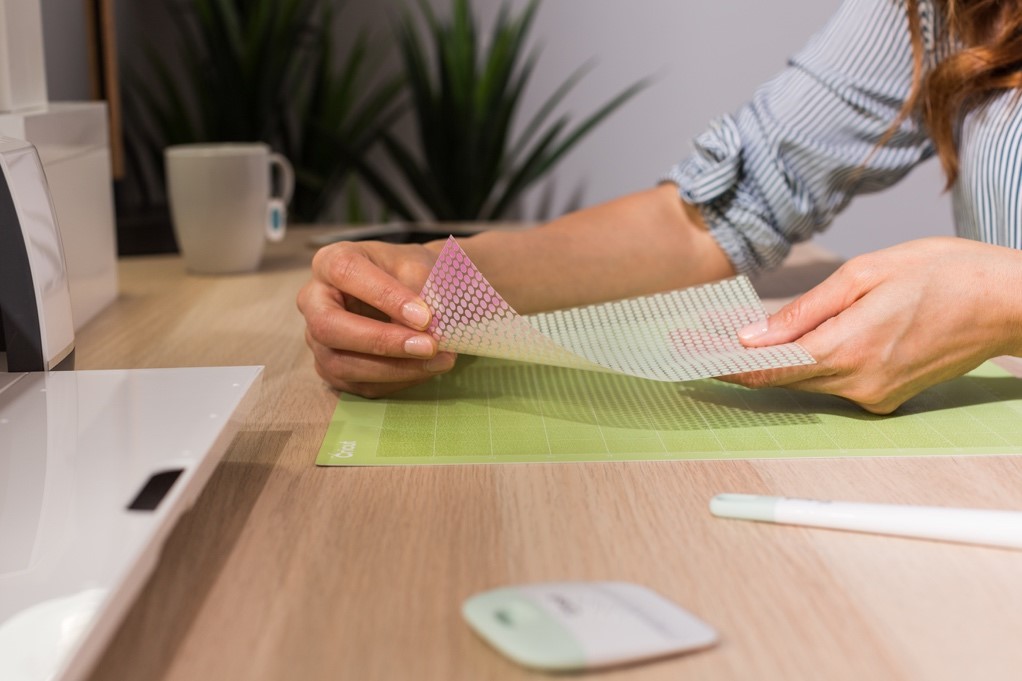 Step 2: Weed
When the cut is complete, weed your image. This weeding process is different than standard iron-on material. Instead of weeding individual iron-on dots, you'll weed away the liner that carries the dots.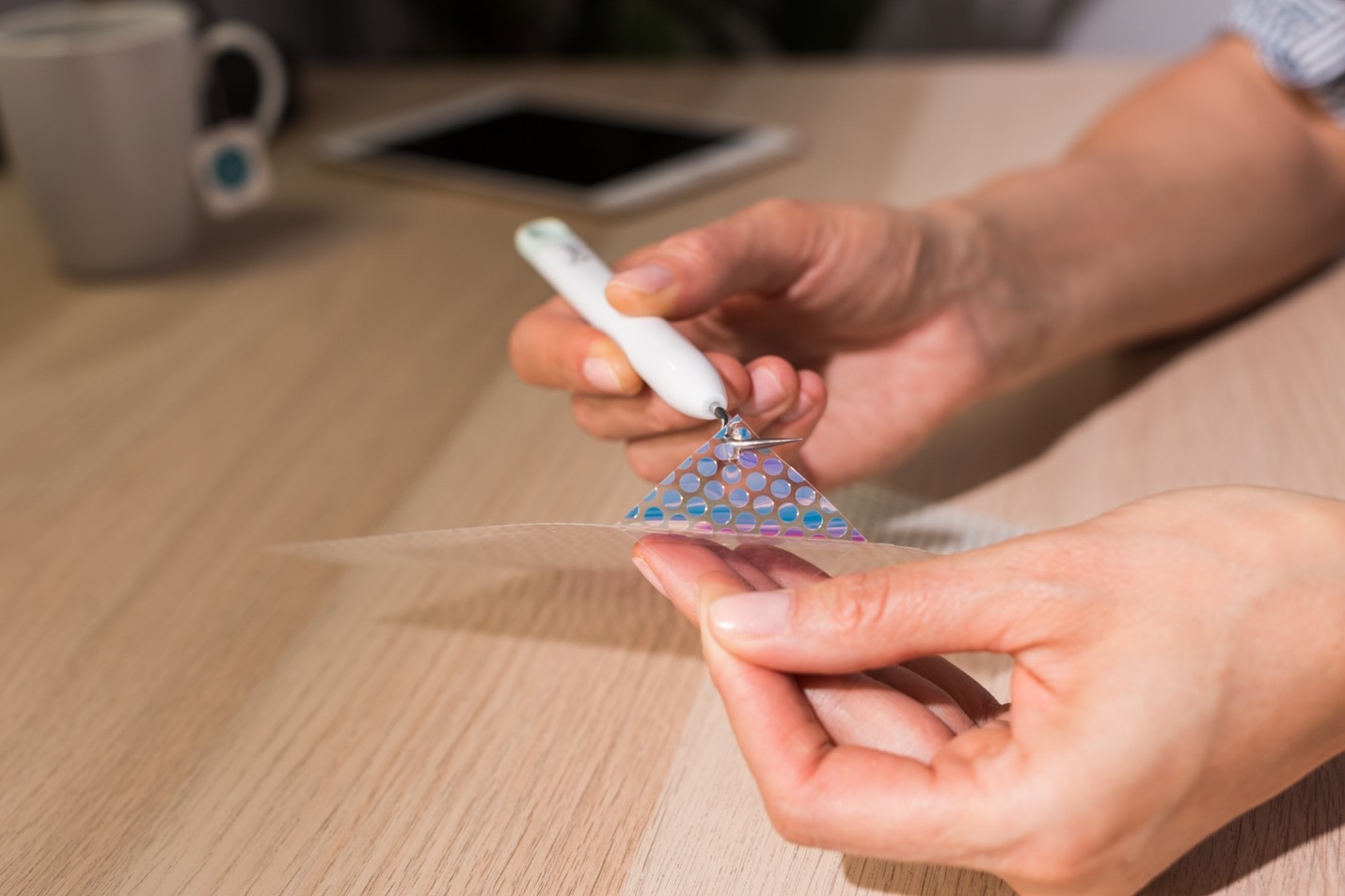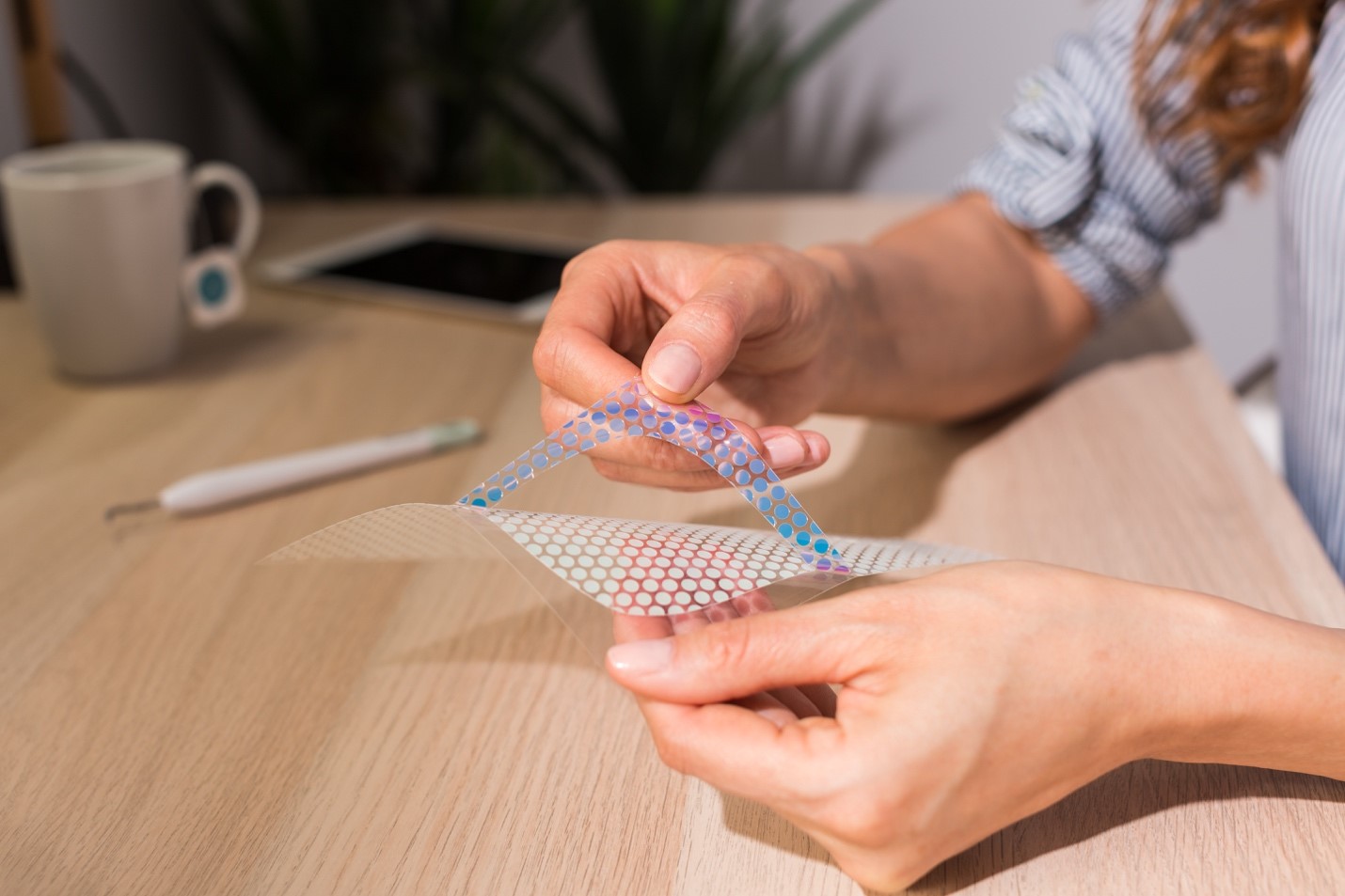 Step 3: Apply
Note: For precise time and temp settings for your project, always refer to our Heat Transfer Guide. Depending on your base material and heat-transfer material choice, settings will be unique for every project.
1. Preheat base material as instructed in our Heat Transfer Guide.
2. Place the cut design on the base material with the shiny liner side up. Apply heat as instructed (see Heat Transfer Guide).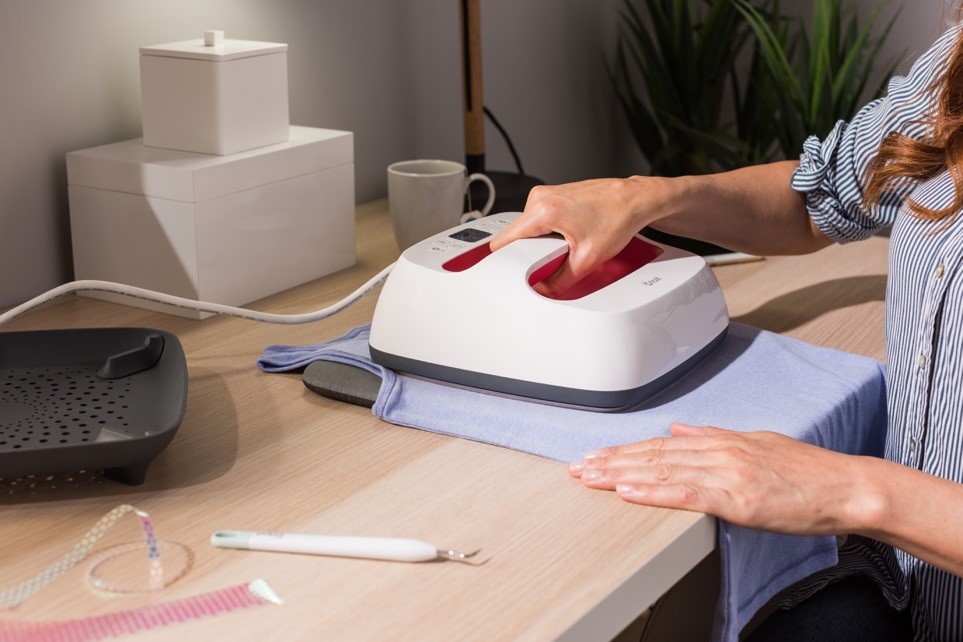 3. Flip the base material over and apply heat to the back of the design as instructed (see Heat Transfer Guide).
4. Let cool for approximately 1 minute. Grab an edge of the top liner and peel away from image (warm peel). Leave the second liner in place.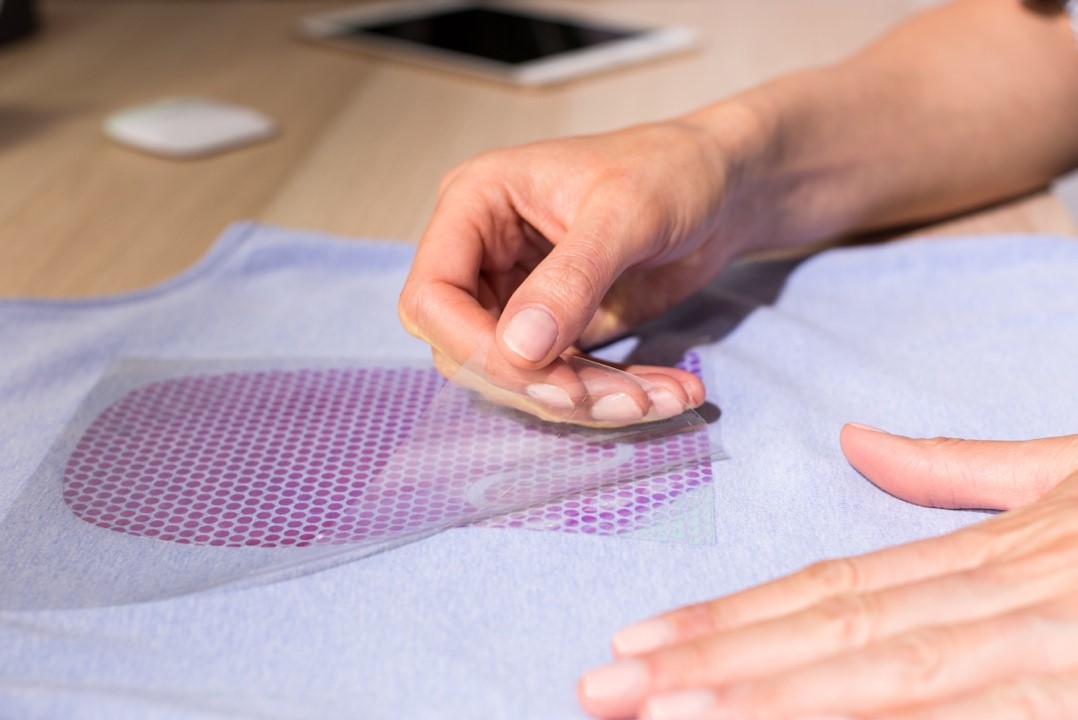 5. To free the second liner from your design, use your weeding tool to gently lift an edge away from the image. Then use your fingers to peel the liner from the image (warm peel).
Tip: Use one hand to hold your base material in place as you peel away the second liner.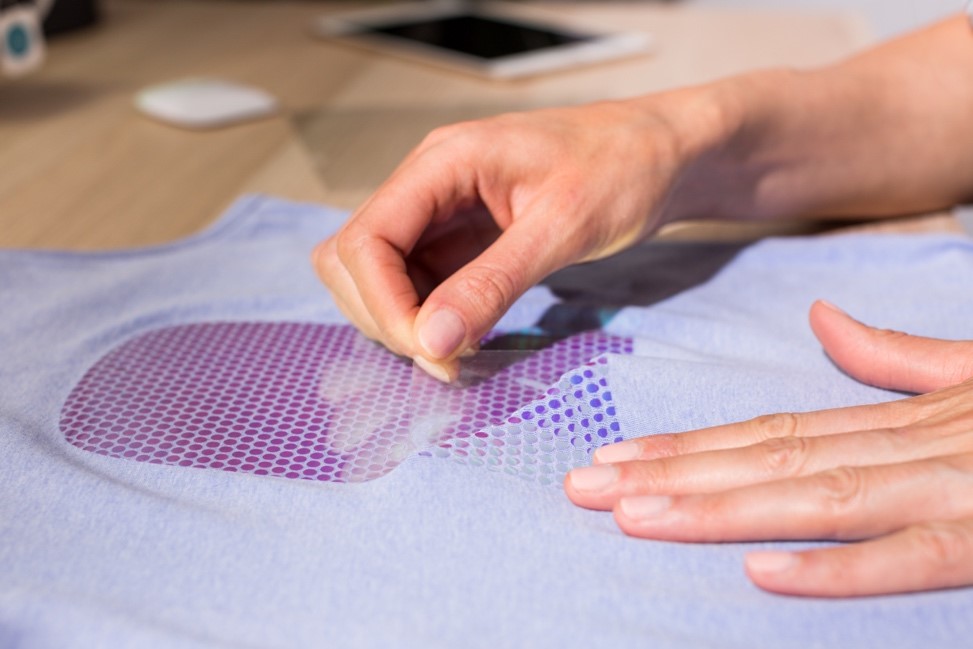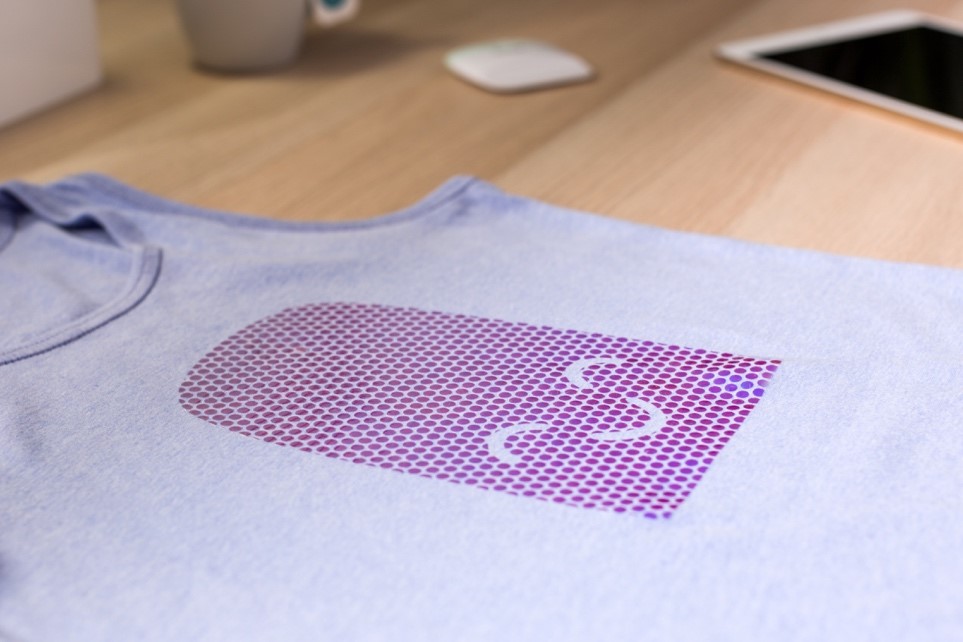 Note: If you see a mosaic piece start to lift from the project surface, replace the first (top) liner over the image and apply heat for an additional 10-15 seconds.
6. Enjoy!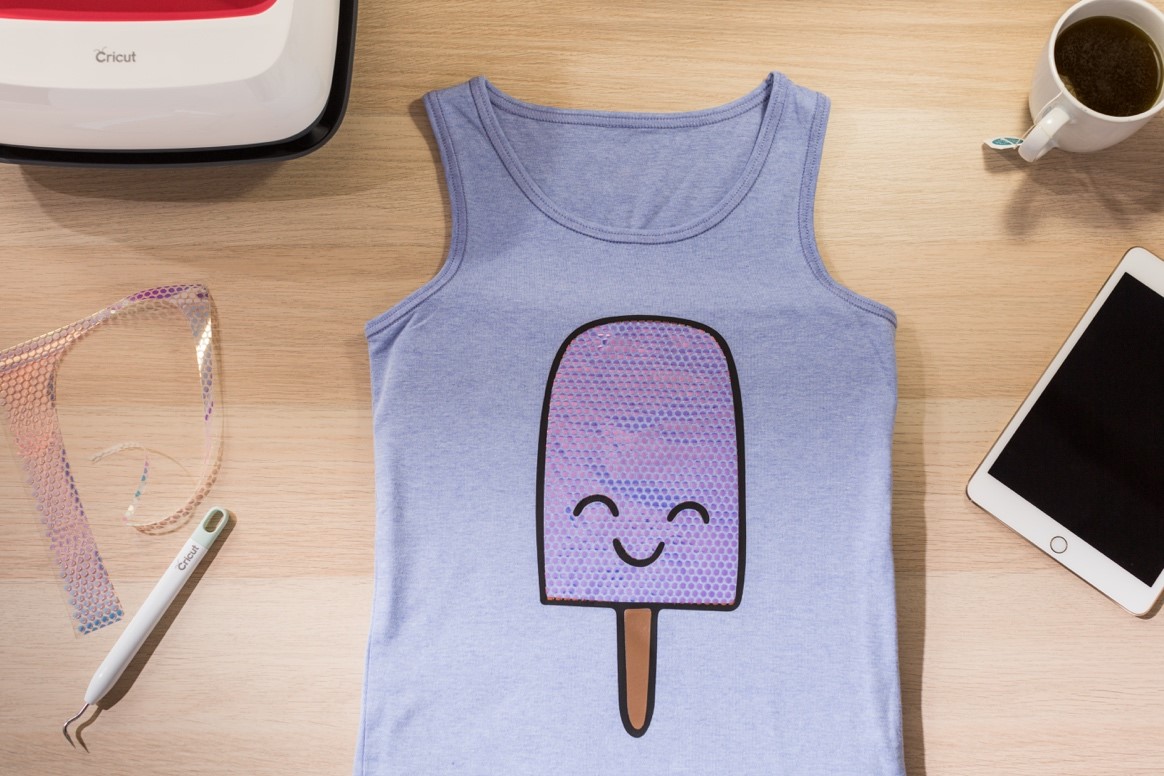 Care
Before washing, wait 24 hours
Wash and dry garments inside out on a delicate cycle