Cricut BrightPad is designed to provide backlighting for a variety of crafting projects. Here are some tips for using it with different kinds of projects.
Weeding
Cricut BrightPad helps reveal the cut paths of vinyl and heat-transfer designs to make the weeding process much easier.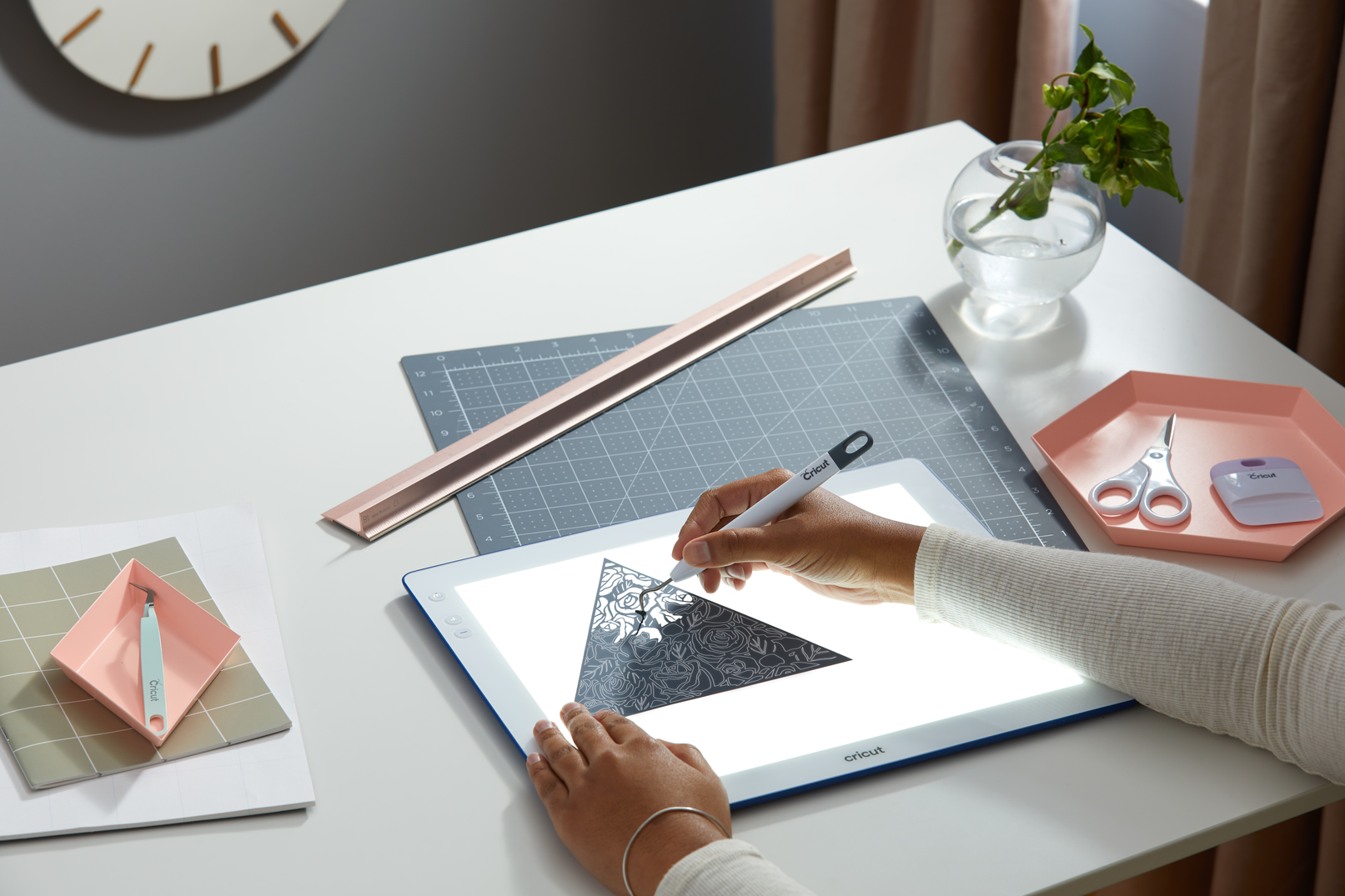 Cut paths on light-colored materials are easier to see using a lower brightness setting. As ambient and Cricut BrightPad brightness increases, the cut path visibility tends to fade.
Dark-colored materials generally require a higher brightness setting. However, if ambient light is low, a lower brightness setting may be sufficient to provide needed contrast.
Thick materials, such as glitter iron-on and Infusible Ink Transfer Sheets, often do not allow light to show through. Slightly bending the material above Cricut BrightPad as pictured below will allow light to shine through the cut paths.




Not all materials will require the assistance of Cricut BrightPad. Some cut paths are very easy to see without backlighting.
Tracing
Cricut BrightPad can be used to provide backlighting for tracing so you can transfer your artwork onto a variety of materials.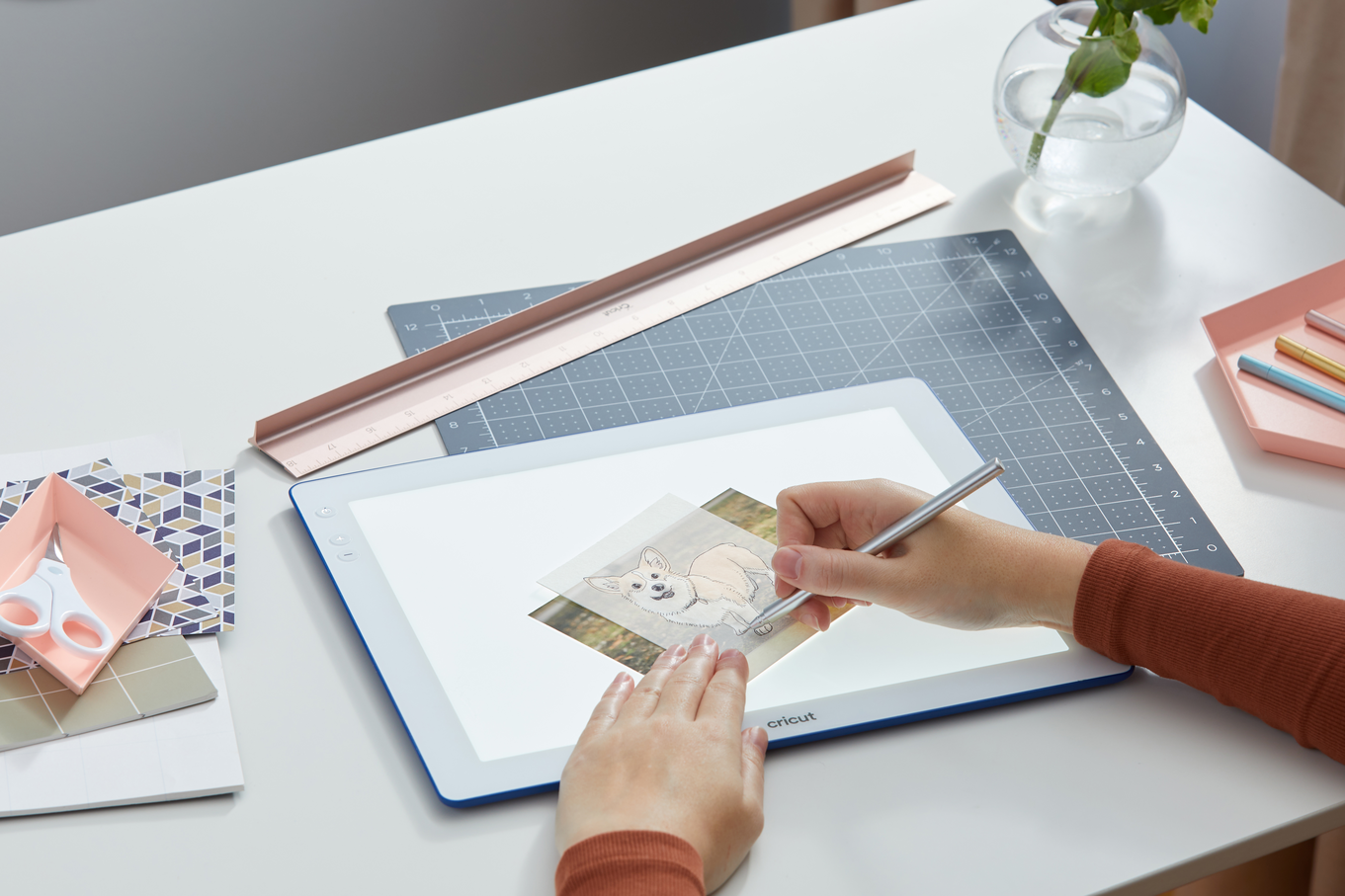 Transparent materials, or materials with low opacity, are best for tracing as they allow more light to pass through. This makes seeing and transferring details of artwork much easier.
Solid, dark-colored materials are not recommended for tracing as they block light rather than allowing it through.